Harpool Middle School
Empowering Lifelong Learners
Return to Headlines
Pair of Denton ISD Students Advance to County Spelling Bee
---
From a field of 130 participants, Maureen Lee, eighth grader at Crownover Middle, and Ronald Yeung, seventh grader at Harpool Middle, finished in first and second place in the Denton ISD Spelling Bee and advanced to compete at the Denton County Spelling Bee.
Both students will represent the district at the next level of competition that will be hosted at 6 p.m. on Thursday, Feb. 3, at the Denton ISD Professional Development Center (PDC) building located at 1212 Bolivar St.
In a virtual format, students had to spell 25 words during a 30-minute timed online exam. They were provided a quiet testing environment on their campus, and using a computer and headphones completed the test utilizing the Scripps-Howard online testing platform.
"We are so excited to announce these two winners of our Denton ISD spelling bee. Every year, students not just from Denton ISD but from across the nation put a tremendous amount of effort into preparing to participate in the Scripps National Spelling Bee," said Emily Thompson, secondary curriculum & instruction coordinator. "It's an exhilarating competition, and we love seeing our students working so hard to reach this admirable goal."
Students from across the district poured countless hours of studying and preparation into the Scripps National Spelling Bee competition. The journey to the national-level competition begins with campus-level competitions at our middle schools.
Campus-level spelling contests produced 13 winners who then advanced to the district-level.
Congratulations to all our participants and campuses.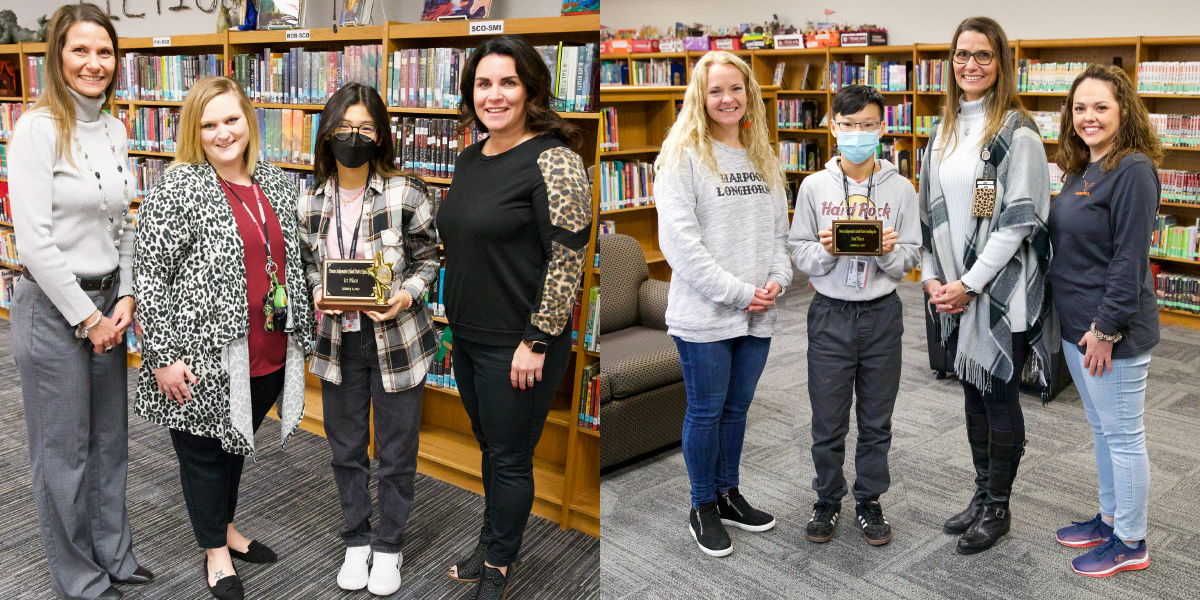 You're online. We're online. Let's connect.