Newton Rayzor Elementary School
Empowering Lifelong Learners
Return to Headlines
Shelly Panter Named Principal of Newton Rayzor Elementary
---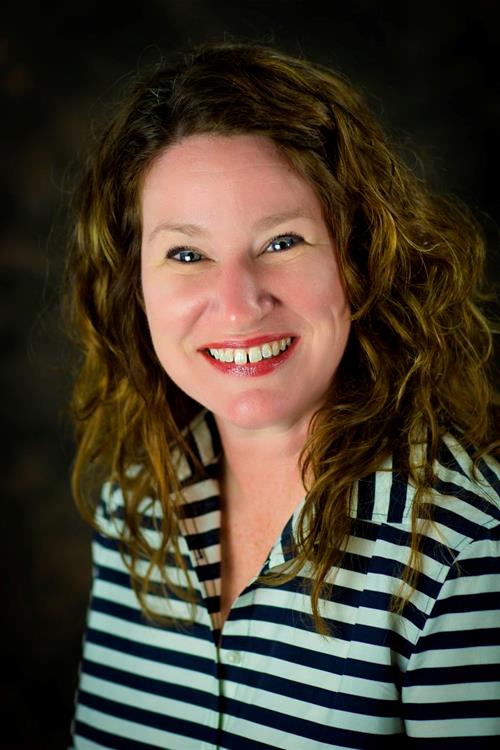 Shelly Panter, interim principal of Newton Rayzor Elementary, has been named the new principal at the same campus. She replaces Cecilia Holt, who began her new role as early childhood education coordinator on March 15.
"Newton Rayzor Elementary is home. My kids went to school here, I became an instructional coach here and eventually an assistant principal here and now I've been given my first opportunity to lead here and I am so humbled," said Mrs. Panter. "Cecilia Holt left big shoes to fill but I look forward to working hard to try and fill them and make my own mark on this campus. I am passionate about Newton Rayzor, I am passionate about the IB program and I just look really forward to the future and all that it may hold as we move this school forward in the years to come."
Mrs. Panter began her education career in Arlington ISD where she taught for three years. In 1997 she joined Denton ISD, serving as a teacher at Borman Elementary. After eight years at Borman, she worked as an educational consultant before returning to the district as an elementary math coach in 2012.
In 2014, she became an instructional coach at Newton Rayzor where she spent three years before being named assistant principal at that campus in 2016. She has served the same role since.
"Shelly's passion for the IB Programme and her dedication to Newton Rayzor Elementary are evident in her daily interactions as a leader," said Dr. Lacey Rainey, area superintendent. "Her focus on developing each student to their fullest potential is admirable. She will continue to bring out the best in Newton Rayzor Elementary."
Mrs. Panter earned her bachelor's degree from the University of Texas at Arlington and her master's degree in educational leadership from the University of North Texas. Mrs. Panter is a mother of two children and her family currently resides in the heart of Denton.
Newton Rayzor is an International Baccalaureate World School, meaning it operates using a highly rigorous curriculum that encourages and influences students to approach education through a global perspective and follows the IB structure indicated through the Early Years Programme.
Students at the school cover the core academic fundamentals found in elementary education, yet also broaden their experiences by learning about various cultures and countries.
Newton Rayzor Elementary, built in 1960, is named for J. Newton Rayzor, a well-known attorney and businessman who lived in Denton and whose family donated the land on which the campus currently stands.
Construction on a replacement campus for the school will begin in 2022 and will open in the fall of 2024. Patrons approved the project as part of the 2018 Capital Improvement Plan.
You're online. We're online. Let's connect.