Blanton Elementary School
Empowering Lifelong Learners
Return to Headlines
Rodney Webb Named Head Coach At Guyer High School
---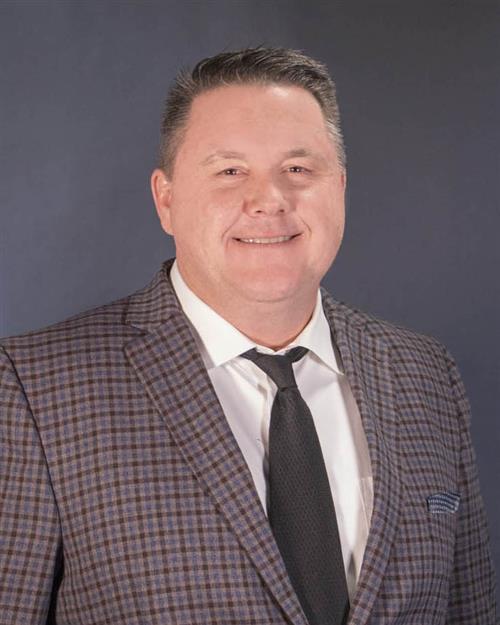 Rodney Webb, head football coach at­­ Rockwall High School and current president of the Texas High School Coaches' Association, has been named head football coach and athletic coordinator for Guyer High School effective immediately. Coach Webb replaces John Walsh who resigned in February.
"Coach Webb's record of running an exemplary, student focused program makes him a great fit for our Wildcats," said Joey Florence, Denton ISD Athletic Director. "He's ready to step-in and continue the hardworking excellence we've come to expect from our programs at Guyer, both academically and athletically."
Coach Webb leaves Rockwall High as the second winningest coach in school history to become only the second coach the Guyer Wildcats have known. Guyer High opened in 2005 and has won two State Championships in football, the first in 2012 and the second in 2013. The Wildcats recently made their fourth appearance in the title game in 2019 competing in 6A-Division II
As a head coach, Coach Webb earned an overall record of 141-77, qualifying for the UIL playoffs for 16 years consecutively. He was twice named District Coach of the Year and awarded the Gridiron Club of Dallas' Coach of the Year in 2019.
He joined the Yellowjacket coaching staff in 2013, taking the team to its first playoff win in 22 years. Under his leadership, Rockwall High has been a perennial powerhouse, most recently reaching the UIL State Semi-Finals in 2019 posting a 12-3 finish in 6A-Division I.
While at Mesquite's Horn High where he coached from 2008-2013, Coach Webb took the Jaguars to their first five playoff appearances in the school's history.
In 2003, he turned around a struggling Royse City High School team, taking them from a 4-win program to a winning 44-16 record over the next four seasons. Coach Webb has worked at Naaman Forrest High (Garland ISD), Atkins High (Austin ISD), Ruidoso High (Ruidoso, NM) and Elgin High (Elgin ISD) schools.
Coach Webb earned his bachelor's degree from Tarleton State University where he was named Most Valuable Player as a guard on the 1989 Texans. He was later inducted into the Tarleton State University Athletic Hall of Fame in 2007.
He and his wife Fran Webb, a veteran educator, plan to relocate to the area in the coming weeks.
You're online. We're online. Let's connect.