Gonzalez School for Young Children
Empowering Lifelong Learners
Return to Headlines
Dr. Richard Valenta Retires After 40 Years, Dr. Scott Niven Named Deputy Superintendent beginning July 1
---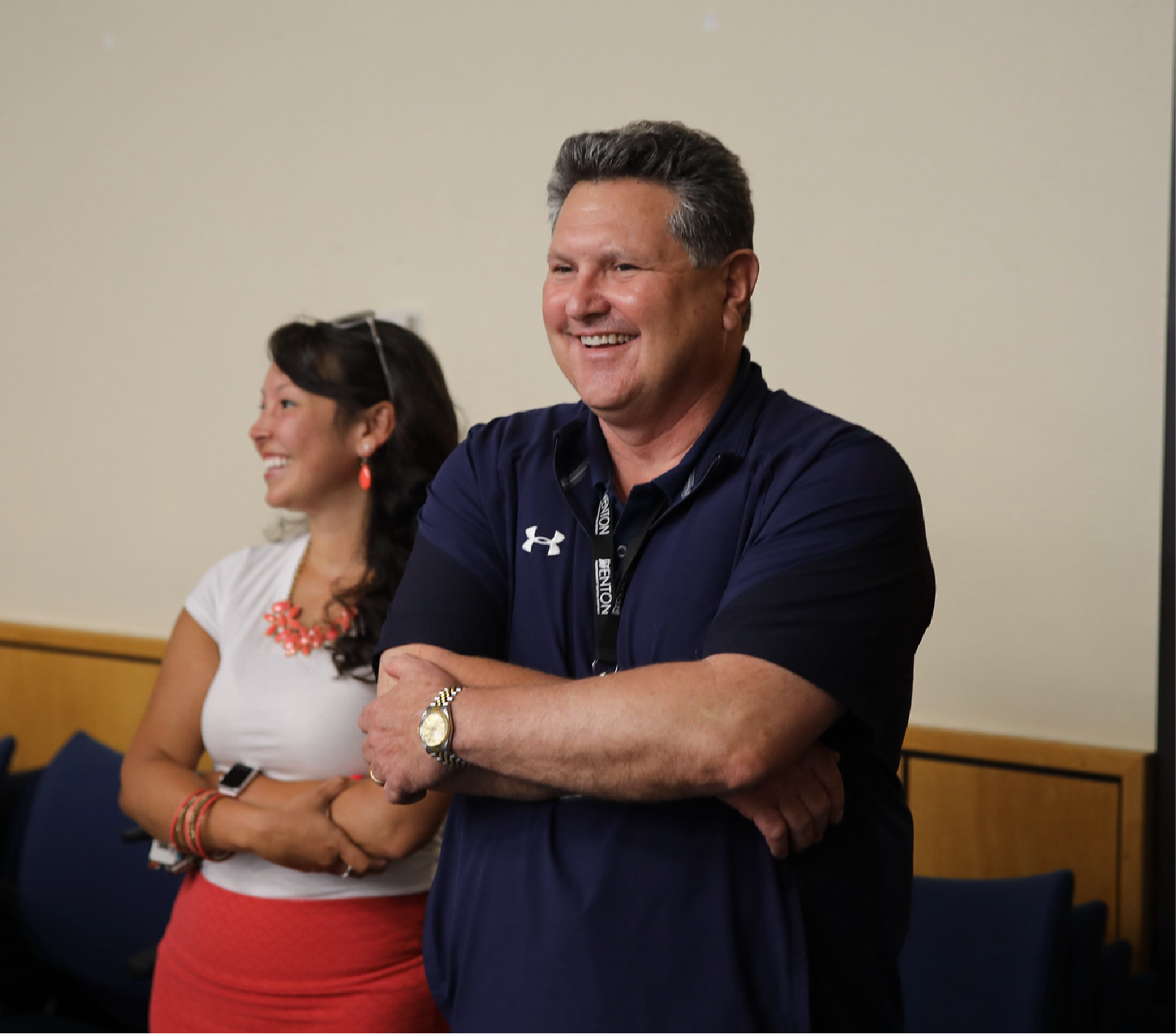 After 40 years serving the school children of Texas, Dr. Richard Valenta, deputy superintendent, will retire from public education as of June 30. Dr. Scott Niven, chief financial officer, will become the district's Deputy Superintendent as of July 1, serving in that role in addition to his current one.
"These 40 years serving students in Texas have been the most rewarding of my life," said Dr. Valenta. "I have been gifted with the opportunity to serve others, and have been blessed to become a teacher, the world's noblest profession. With the support of my family and friends, I have enjoyed an incredible career and I hope to have made a positive impact on others."
In 2013, Dr. Valenta joined Denton ISD as the Assistant Superintendent of Human Resources but was quickly moved to a district-wide leadership position two years later due to his vast experience and variety of knowledge of district operations. He has served as the Deputy Superintendent for the past six years.
Before joining Denton ISD, Dr. Valenta worked in Birdville ISD for 18 years, transforming hiring and teaching practices in their Human Resources Department.
From 1985-1994, he worked in Irving ISD in a variety of positions. At Houston Junior High, he worked as an assistant principal. Before that, Dr. Valenta served as the Head Varsity Baseball Coach and Biology teacher for six years at Irving High School at his alma mater in his hometown.
His first teaching position was as a science teacher and Varsity Baseball Coach at Newman Smith High School in the Carrollton-Farmers Branch ISD.
"When it comes to the love and caring of people, you will find none better than Richard Valenta," said Dr. Jamie Wilson, superintendent of schools. "The high expectations he has set for our staff and his passion for serving students has permeated our organization – his legacy will be found in our continued service to others."
Although he is officially retiring from public education, Dr. Valenta will continue his role as an adjunct professor teaching educational administration classes at Dallas Baptist University.
Based upon these changes, Susannah O'Bara, Area Superintendent of Academic Programs - Guyer High School, has been elevated to Assistant Superintendent of Academic Programs. She will supervise programs and staff members across the district.
Dr. Dan Ford, Executive Director, will transition from his position in the Curriculum and Instruction Department and assume Ms. O'Bara's position leading the Guyer High School Zone.
All changes have been made internally by way of transfer and without the need to add additional staff or administrative positions.
You're online. We're online. Let's connect.