Fine Arts
Empowering Artistic Growth
Return to Headlines
Guyer Musical: A Gentleman's Guide to Love & Murder
One Weekend Only! Guyer Theatre Presents A Gentleman's Guide to Love & Murder!
A full length musical comedy murder and romance! It's Agatha Christie meets Monty Python!
February 13,14 & 15 @ 7:30pm
Tickets available at the door or online at the following link:
https://buy.ticketstothecity.com/purchase.php?event_id=8327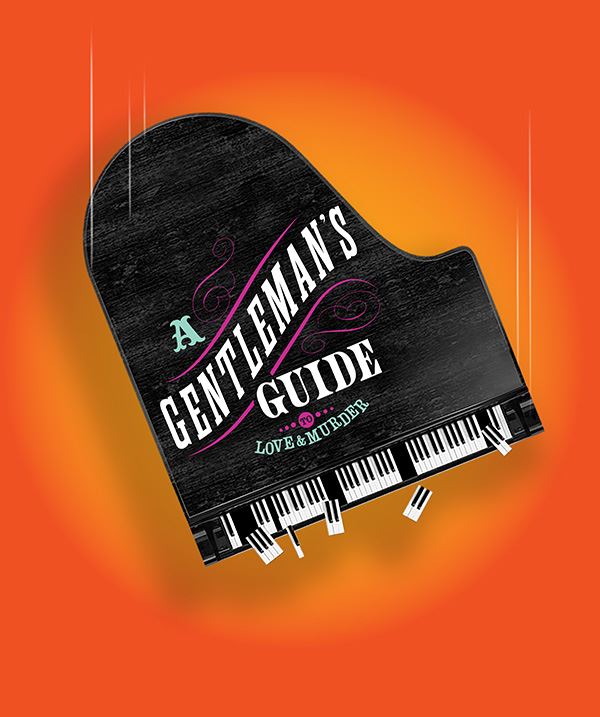 Guyer High School theatre does a third musical! Unprecedented for the program, Guyer Theatre directors and students have decided to take on a spring musical, making this the third musical in their regular season! After performing Little Women the musical and Elf the musical in the fall, directors and students just couldn't let the season end without tackling the hilarious but extremely difficult musical - A Gentleman's Guide to Love & Murder. The students wanted to approach the challenging score, which is operetta in style, as well as to meet the challenge of playing multiple roles. So rather than give up their dreams of doing the show, students took on the production in their Varsity theatre class, knowing that the experience of producing this show will help them be ready for the challenges of college theatre! Beginning the day after Elf closed in November, the students were handed scripts and music. Hot on the heels of recording the original cast recording of their summer project - the World Premier of A-Wop Bop A-Loo Bop, over the winter break, the students picked up rehearsals for Gentleman's Guide again as the break was ending!
The Plot: Monty Navarro is grieving over the loss of his dearly departed mother when he receives a visit from Miss Shingle - a woman "of a certain age" who claims to have known his mother...and his mother's secret! Apparently, Monty Navarro's mother was actually a D'Ysquith! The extremely powerful and wealthy D'Ysquith family, who inhabit the famed Highurst Castle, disinherited his mother when she dared marry for love and married outside the family's wishes. Eight D'Ysquith family members stand between Monty and the Earldom of Highhurst. Much comedy ensues as Monty first reaches out to the D'Ysquith family asking for help - but when he is brutally rebuffed, he sets out on a different plan...Murder...Can Monty knock off his unsuspecting relatives without being caught and become the ninth Earl of Highhurst? And what of love? Because murder isn't the only thing on Monty's mind....He must secure his wealth in order to keep the interest of his dearest love - the beautiful and fickle Sibella. Or is it Phoebe that he loves? Who will he choose?
A Gentleman's Guide to Love and Murder is a murderous romp filled with unforgettable music, non-stop laughs and only one actor playing all eight of the doomed heirs who meet their ends in the most creative and side-splitting ways.
Come and see this hilarious musical! Bring your Valentine! One Weekend only!
You're online. We're online. Let's connect.