Fine Arts
Empowering Artistic Growth
Return to Headlines
Denton ISD Named a "Premiere Community for Theatre Education" by Texas Thespians
Denton ISD's Theatre Education Program Receives State Recognition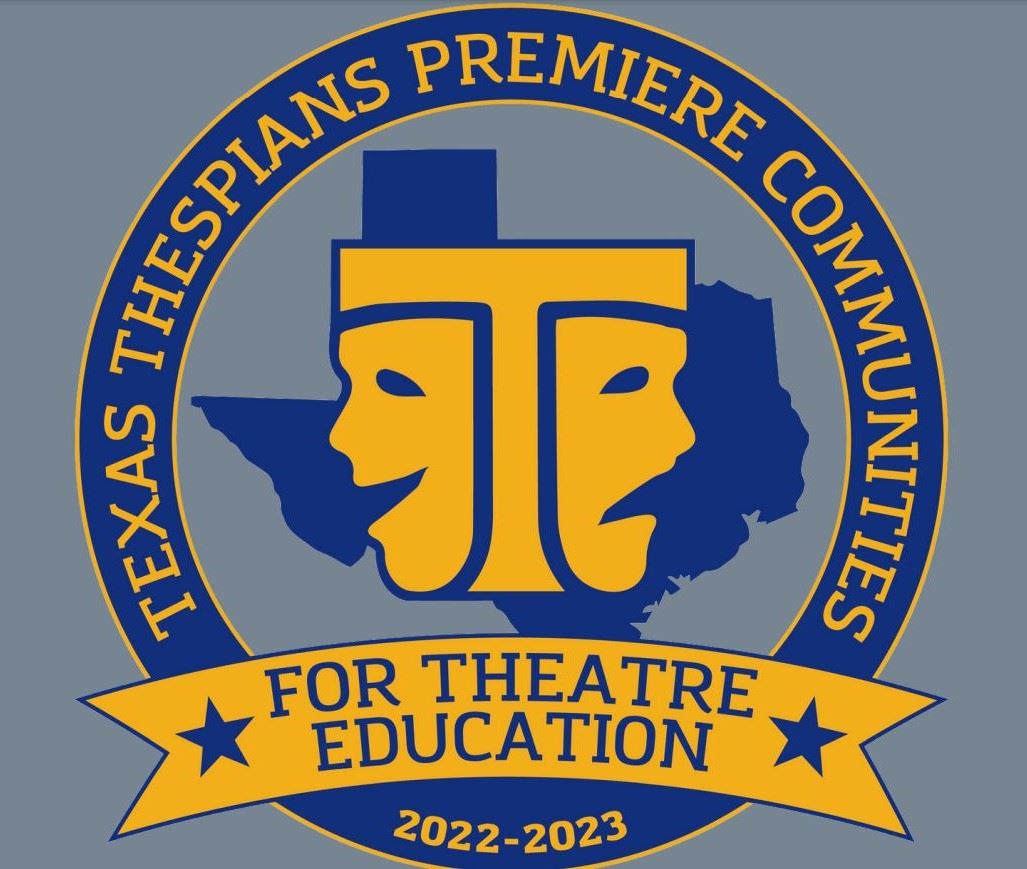 Denton ISD has earned the Texas Thespians Premiere Communities for Theatre Education Award. Only nine districts in Texas were awarded this out of the 1,026 districts eligible in the state. This program recognizes and honors school districts that provide theatre programs with the resources to achieve above standard, as rooted in the Educational Theatre Association's Opportunity to Learn Standards, Texas Theatre Knowledge and Skills for Fine Arts (TEKS), and support
of International Thespian Society Troupe involvement.
To qualify for the Texas Thespians Premiere Communities for Theatre Education Award, Denton ISD answered detailed questions about curriculum, scheduling standards, class sizes, facilities, theatre safety, technical equipment, production elements, overall support for the theatre program, and Thespian troupe involvement. Responses were verified and reviewed by Texas Theatre Education specialists.
Research on theatre education continues to demonstrate numerous educational benefits across student populations, student age levels, and learning environments. Theatre education provides several social benefits, including teamwork skills, how to give and receive constructive criticism, problem-solving, trust, cooperation, and collaboration. Additionally, theatre education helps students develop a strong sense of self, build empathy and understanding amongst peers, and helps broaden their knowledge of the world around them while preparing them for future careers.
About Texas Thespians
Texas Thespians, an affiliate chapter of the Educational Theatre Association (EdTA), is the largest chapter in the nation. The Texas Thespians chapter provides local, state, and regional support for adult members, Thespians, and Junior Thespians. With over 600 troupes, Texas Thespians represent over 16,000 middle school and high school students. Texas Thespians, named an EdTA Gold Honor Chapter, offers educational festivals, workshops, and competitions for students, as well as conferences and professional development for teachers and administrators. As an affiliate of the International Thespian Society, Texas Thespians follows the national model for promoting excellence in theatre education and student achievement. For more information about Texas Thespians, please visit www.texasthespians.org.
You're online. We're online. Let's connect.