Braswell High School
Communication, Collaboration, Creativity and Critical thinking
Return to Headlines
Dr. Daniel Lopez Named Executive Director of Human Resources
---
---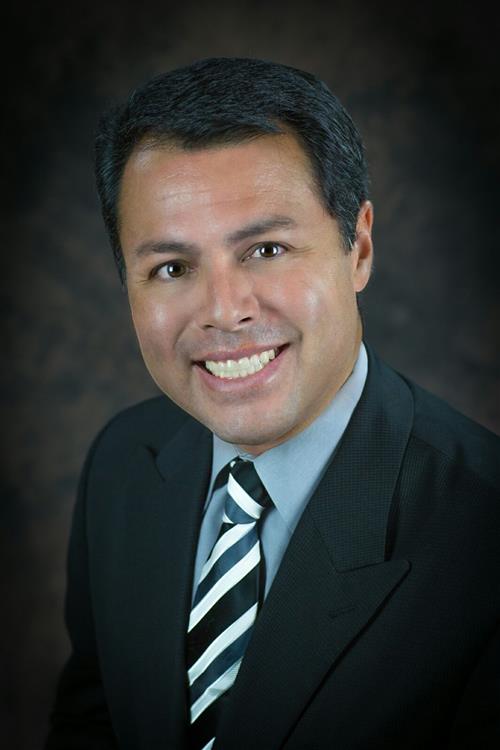 Dr. Daniel Lopez, area superintendent of academic programs for the Denton High School zone, has been named the Executive Director of Professional Personnel in the Human Resources Division. Dr. Lopez replaces Dr. Tracy Johnson who has joined a neighboring district. The change will be effective July 1.
"Dr. Lopez has an excellent reputation for working with people, while keeping things innovative and creative," said Dr. Jamie Wilson, superintendent of schools. "His experience working collaboratively with teachers and administrators gives him great perspective for this role on our team."
Dr. Lopez joined the district in 2014 and for the past four years he has led literacy initiatives, the expansion of Pre- K and the development and implementation of the Multi-Tiered Systems of Support (MTSS) for students. Most recently, he coordinated the design and rebranding efforts of the new Denton High School campus that will open in fall of 2022.
His experience as an administrator spans 19 years, including stints as principal of Meyer Elementary in Spring ISD; Armstrong Elementary in Conroe ISD and Crockett Elementary in Goose Creek Consolidated ISD. Prior to that, he worked as a supervisor, assistant director and director of student, family and community support services in the Carrollton-Farmers Branch ISD.
"I'm really excited about the lateral move to another focus area," Dr. Lopez said. "While I have enjoyed my campus-based work, there is nothing more important than hiring exceptional educators to impact the lives of our students."
Dr. Lopez earned his bachelor's degree from The University of Texas at Dallas, and his master's degree in Educational Administration from Texas A&M - Commerce. He received his doctoral degree from The University of Houston in 2015.
You're online. We're online. Let's connect.