Braswell High School
Communication, Collaboration, Creativity and Critical thinking
Return to Headlines
Roshaunda Thomas Joins Student Services Department
---
---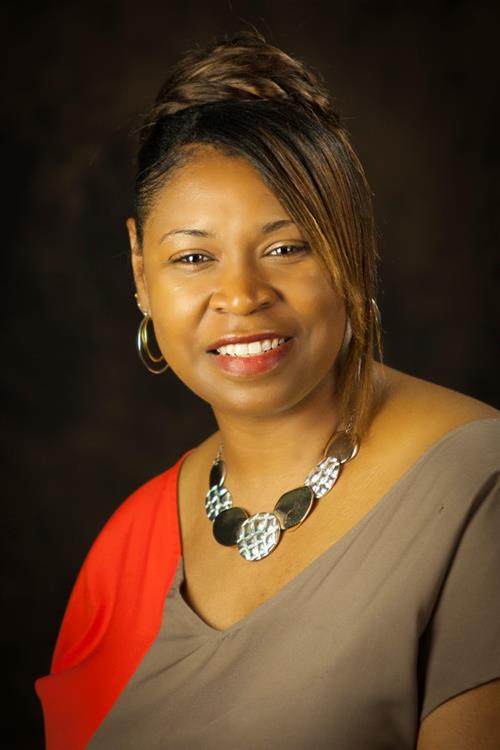 After 16 years leading Rivera Elementary School, Roshaunda Thomas has been named the district's new assistant director of student services. The position has remained unfilled for the past few months following the retirement of another administrator. Ms. Thomas will begin her new duties in July.
"Ms. Thomas has a true heart for our community. Her compassion and unwavering support for our students has been key," said Dr. Gwen Perkins, area superintendent of academic programs. "By moving her to the district level, we hope that she will impact many other campuses with her passion for student learning."
Ms. Thomas began her teaching career at Gainesville Middle School where she worked with seventh and eighth grade students. She joined Denton ISD in 1998 as a teacher at McMath Middle School and then moved to serve as the school's counselor in 2000.
In 2003, she joined the Rivera staff as the Assistant Principal where she served for seven years. In 2010, she moved to the principalship where she worked to build a professional learning community through a series of professional development opportunities for educators.
Ms. Thomas serves as a "Trainer of Trainers" in the Denton ISD New Teacher's Academy. She is a frequent presenter at state professional and university conferences including services as a keynote speaker at Delta Sigma Theta's Founder's Day Celebration.
"I am excited about what the future holds, and I am genuinely excited about this new opportunity which will allow me to use my strengths to serve the district and its students in a different capacity," said Ms. Thomas. "Although I will miss my campus, I will cherish the memories because we have made some genuine connections over the years, and I have learned a lot."
Ms. Thomas earned her bachelor's and master's degrees from The University of North Texas. She is currently pursuing her doctoral degree in Educational Leadership from Texas A&M University in Commerce.
You're online. We're online. Let's connect.