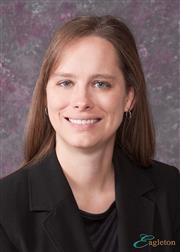 Phone:
Email:
Degrees and Certifications:
Mrs.

Carrie Atkins
Carrie Atkins began her musical studies in her hometown of Albuquerque, NM where she began playing violin at age of 9. She found her passion for teaching orchestra as a Junior in high school where she helped teach young orchestra classes at the UNM Music Prep School. She moved to Denton in 1998 to study at the University of North Texas. She graduated Summa Cum Laude in 2002 with a degree in Music Education. She taught orchestra at Calhoun Middle School, Newton Rayzor Elementary and Borman Elementary before taking time to be home with her young children. Since then, she has also taught at Cross Oaks Elementary and worked as Master Teacher for the UNT String Project. She's now the associate orchestra director at Denton High School as well as the orchestra teacher for the orchestras at Newton Rayzor and Evers Elementary Schools.
Mrs. Atkins currently lives in Denton with her husband, Jeremy, her daughter, Emery, her son, JJ, and their two dogs, Keats and Mona. Her first daughter, Joelle, was only with her family for 21 months, yet brought immense joy and love to everyone who met her. Mrs. Atkins loves to cook, play with her children, and watch sci-fi movies and television. She loves the outdoors and is excited to introduce her children to the adventures of camping and hiking.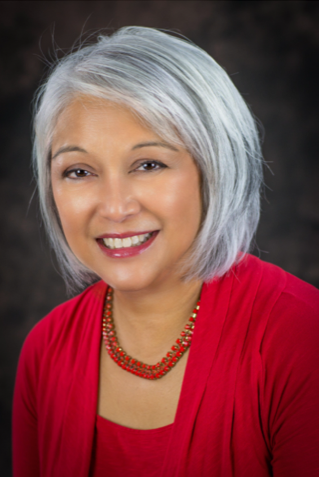 Phone: 940.369.2210
Email:
Degrees and Certifications:
University of Texas at El Paso Northern Arizona University Texas Woman's University University of North Texas
Mrs.

Julianne Booth

Mrs. Julianne Booth was raised in El Paso, Texas. Raised a military 'army brat', her father was a WWII POW and a Bataan Death March survivor. Her mother was a professional fashion designer and had the privilege of being a domestic engineer.

She graduated from the University of Texas at El Paso with a degree in Violin Performance; her mentor was violinist Laurence Gibson, former concertmaster of the Cincinnati Symphony and a graduate of the Eastman School of Music. Mrs. Booth completed all her coursework for a double degree in Musicology and Violin Performance at the University of North Texas. She also attended Northern Arizona University in the summers where she worked with violinist Eudice Shaprio and attended summer chamber orchestra symposiums where she worked with violinist Young Uck Kim and cellist YoYo Ma. Her greatest musical influences were Maestro Anshel Brusilow, former concertmaster of the Philadelphia Symphony, former conductor of the Dallas Symphony and Richardson Symphony and Mr. Philip Lewis, professor of violin at UNT, concertmaster of the Richardson Symphony, graduate of the Peabody Conservatory and founder of Chamber Music International.


Mrs. Booth

wa

s a member of the Fort Worth Opera, the Dallas Summer Musicals Orchestra, The Dallas Ballet and Dallas Opera, the Richardson Symphony, the Plano Symphony and continues to perform with the Lewisville Lake Symphony. She was also a member of the resident Shreveport Symphony String Quartet and continues to perform professionally and with her professional string quartet. Mrs. Booth has performed with many artists such as Ray Charles, Frank Sinatra, Ray Price, Mary J. Blige, James Taylor, Josh Groban, Shirley McClaine and the Transiberian Orchestra to name a few. She was formerly the conductor with the North Texas Youth Symphony based in Plano, Texas and is a frequent adjudicator and clinician across the Southwest. She is also a recipient of the Grace Note Award which is awarded to professionals who have provided superior musical performance opportunities to young musicians in the Dallas Fort Worth area. She was recently recognized by the Denton Chapter of the League of United Latin American Citizens (LULAC) as an Outstanding Educator.


She has been an educator for over 26 years and has had highly successful programs in Carrollton-Farmers Branch ISD, Highland Park ISD and Plano ISD. Her orchestras have been consistently ranked as one of the top three high school honor orchestras in the state by the Texas Music Educators Association over the last 13 years.

An occasional feature writer for the Dallas Morning News, Mrs. Booth has had many articles published over the last 16 years.

Her hobbies include cooking, reading, dog agility, performing, RVing and riding her motorcycle with her husband.


Mrs. Booth is married to Rodney Booth, professional trumpet player and member of the UNT jazz faculty. They have two beautiful daughters, a wonderful son-in-law and among them own 6 dogs and 1 cat.

Family remains the center of their lives - as it should be.
Last Modified on August 14, 2020