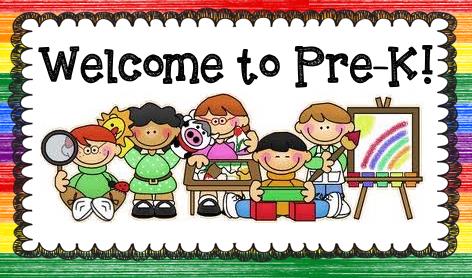 Click here to go to Mrs. Simmons webpage.

What is Pre-K?

Pre-K programs are designed to ready your child for kindergarten and set her up for school success in the long-term. They spend each day learning to play well with others, beginning to form a solid foundation for learning and they are moving through a central stage in their development where they work on coordination and cognition.

In Pre-K, your child will be exposed to a core curriculum that helps her develop the skills and knowledge to prepare her for her next stage of school. Most Pre-K classes will include 18 to 20 students led by a certified early childhood education teacher as well as a paraprofessional to assist with small group work and learning activities.

We will focus on:

· Gross and Fine Motor Skills: Playing outside (when weather cooperates), improving coordination and social skills.

· Reading Aloud: Developing reading skills and literary confidence through listening, reading, and writing.

· Center/Choice Time: Learning independence and decision-making skills by working independently on various art and reading projects.

· Class Meeting: Coming together as a community for activities such as music, stories, and math to strengthen social skills through group learning.

· Small Group: Spending time with the teacher one-on-one or in a small group to allow for guided practice opportunities.

· Meal (Snack) Time: Cultivating healthy eating habits and reaffirming social skills with discussions around the table.