Fine Arts
Empowering Artistic Growth
Return to Headlines
26 Students Selected as National Thespian Qualifiers
Denton ISD high school theatre students and directors had the opportunity to attend the Texas Thespians State Festival, November 21-23 at the Gaylord Texan Convention Center in Grapevine. Each year, Texas Thespians hosts a state-wide festival including over 8,000 delegates. As one of the largest annual Thespian festivals where theatre is everywhere, students and their troupe directors celebrate an entire weekend of theatre that includes performances, competitive events, and college auditions.
Braswell HS and Denton HS theatre troupes both earned the honor of Texas "All Star Troupe" based on community service, community outreach, production history and company/school traditions and culture.
Congratulations to the 26 outstanding theatre students listed below. These received a Superior rating at Texas Thespians and are National Qualfiers.
Braswell HS Theatre
Directors: Michelle Greene, Ben Parker, Clay Van Winkle
Gio Simmer (Costume Design)
Kassandra Araque (Hair and Make Up Design)
Samantha Thompson (Marketing)
Melody Henry (Sound Design)
Zoe Davis (Costume Construction)
Miles Howard, Kylie Phil, Austin Hundley, Shane Amundsen (Group Acting)
Tessa Sanchez, Jordan Cummins, Devin Wallets, Andrea Bellolio, Joesy De Palo, Zoe Strong, Travail Allen, Genevieve Young (Group Musical)
Olivia Wester (Re-Elected State Thespian Board Officer)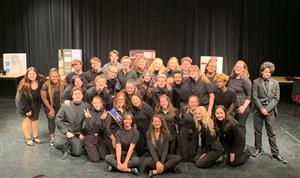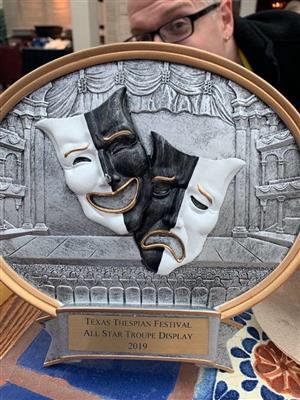 Denton HS Theatre
Directors: Thomas Stratton and Kerri Peters
Ashley Lee- (Marketing for Cinderella)
Quinlyn Martin- (Stage Management for Dirty Rotten Scoundrels)
Angelina Gonzalez- (Musical Solo from Dirty Rotten Scoundrels)
Noah Waddell- (Musical Solo from Young Frankenstein)
Roya Farahani- (Musical Solo from A Chorus Line)
Ali Gunn- (Musical Solo from Catch Me if You Can)
Cyrus Carrillo and Caroline Pluscht- (Duet Musical from Company)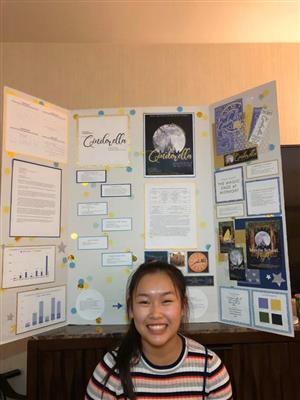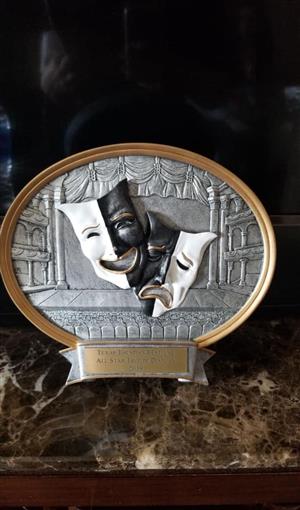 You're online. We're online. Let's connect.