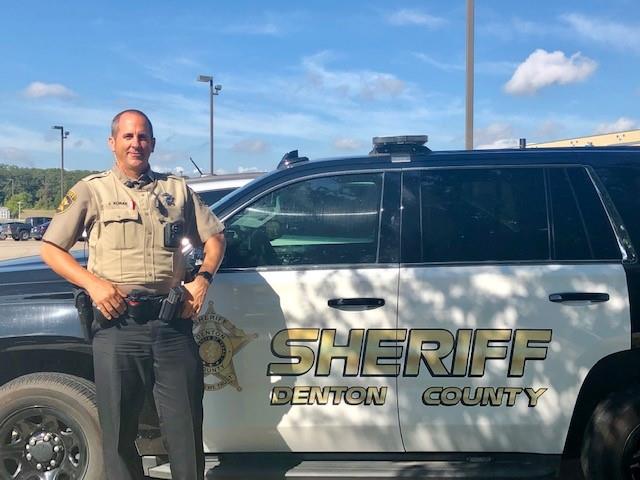 Phone: 940-369-1716
Email:
Degrees and Certifications:
Deputy J. Korak

Howdy!!! I am Deputy James Korak, the new SRO (School Resource Officer) at Harpool Middle School. As a Texas Peace Officer for the great state of Texas, I am excited about my new role in law enforcement. Having owned & operated my business for 18 years, I decided to go to the academy later in life to pursue my lifelong dream of becoming a police officer. Watching my wife return to school 8 years ago to obtain her Master's in Nursing, I was encouraged to do the same with law enforcement. I recently worked for the University of North Texas and Texas Women's University as an officer and my time with the students was amazing, solidifying my goal to serve the student community. I learned a vast amount in regard to school safety and prevention and I will apply what I have learned at the University setting now at Harpool. When the position opened at Harpool, I was excited at the possibility of becoming the new SRO in the school that my daughter attended. My wife and I have always been big supporters of Harpool and I could not imagine a better place to invest my efforts in promoting the value of safety and community.

I have been married for 22 years with two amazing daughters. My oldest just graduated high school and is headed to Nashville with a career in Christian music. My youngest just started high school as a freshman and both girls are Harpool graduates. My wife is a Nurse Practitioner who has specialized in Oncology for most of her career. She is an amazing Mom who also has the job of taking care of me- not the easiest of course.

I still compete in professional endurance races and love to spend most of my time outdoors doing just about anything with friends and family.

Please know my office door is always open for the students and parents as I will strive to develop relationships with them and assist them with any questions or concerns. If they just want to drop by and say hi, I would love to learn about them as much as possible and encourage them while they are in school. Please do not hesitate to send me an email or phone call anytime. I want to work with you to create a safe and encouraging environment.