Stephens Elementary School
133 Garza Rd.
Shady Shores, TX 76208
Phone: 940-369-0800
Fax: 940-321-1318
Jeffrey Barnes from Grammy Award Winning Brave Combo joined us for Career Day!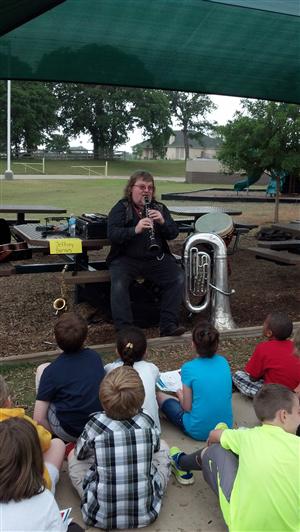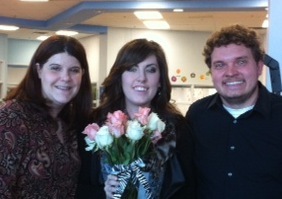 Congratulations to Lauren Atkinson, our 2013 teacher of the year! We are honored that she will be representing Olive Stephens at the district level on April 9. Mrs. Atkinson has taught for four years, all as a kindergarten teacher here at Stephens. Her mission is "to provide a safe, fun, loving environment where students are motivated to learn."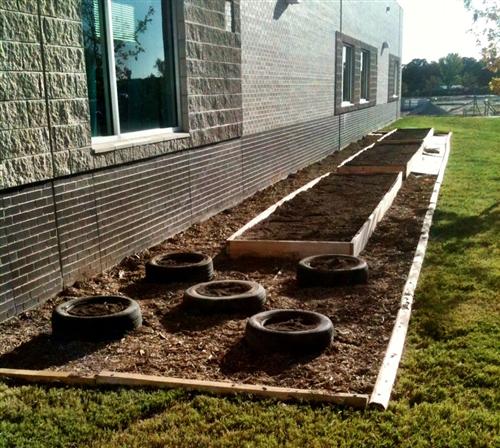 Thank you to everyone who took our school garden survey! Based on your input, we have created the following mission statement for our outdoor learning center:
"Engaging students in a natural learning environment to care for our world."
We are looking forward to completing our outdoor learning center this spring, which will include several raised beds, a butterfly garden, and an outdoor classroom provided by our PTA.
Four of our fifth grade students had the opportunity to tour Bettye Myers Middle School, which is currently under construction next door to Olive Stephens Elementary. These student representatives then had the honor of presenting to the school board to share what they had learned. We are very excited to meet and work with our new neighbors at Myers Middle School this fall!
Our Mission:
Building a Community of Learners for Life
Our Vision:
To create a collaborative, purposeful learning environment; embracing all students while promoting risk-taking and problem solving.
Our Values:
As professionals, we commit to working together while being positive and respectful.
Denton ISD has posted district and campus NCLB Report cards to its website at www.dentonisd.org/NCLBReportCards. Information on these report cards include the assessment results for the district and campus, the performance on adequate yearly progress (AYP) measures, the number and names of Title I schools identified as in need of improvement, and the professional qualifications of teachers.
If you have difficulty accessing the information from the web site, hard copies of the reports are available at the district central office or through the campus principal's office.
| | |
| --- | --- |
| Principal: | Chris Rangel |
| Asst. Principal | Matt Preston |
| Counselor: | Stephani Short |
| School Nurse: | Robin Estes |
| School Hours: | 7:50am - 2:50pm |
| Enrollment: | 530 |
| School Colors: | Navy, Light Blue, and Silver |
| Mascot: | Bulldogs |
A special thanks to Dena Moss Wilson for the creation
of our bulldog mascot displayed in our banner.
Disclaimer: The resources that can be accessed with links connecting to sources other than the website dentonisd.org are not maintained by the Denton Independent School District. The Denton Independent School District is not responsible for the contents of any such resources. The existence of a link should not be assumed as an endorsement by Denton Independent School District.