Supervisor | Darby Ahlfinger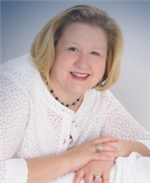 Darby Ahlfinger

Campus Supervisor, Elementary Positive Academic and Behavioral Support, and Special Education Homebound Services

940-369-4091
Supervisor for Special Education

Homebound Services

, the elementary

Positive Academic and Behavioral Support

(ePABS) program, contact for The Denton Rotary Club's Exceptional Student of the Month program, 504 liaison, liaison to general education curriculum and programming, special education state assessment and accountability, special education software, parent information nights, substitute orientation, and campus scheduling.

Campus supervisor for the following Denton ISD Elementary Schools:

Evers Park

,

Ginnings

,

Hodge

,

Lee

,

Newton Rayzor

,

Pecan Creek

, and

Savannah

.

Prior to this position, I served as the Assistant Principal of Ginnings Elementary for three years. My teaching experience includes working as a special education middle school teacher for students with learning disabilities in Fort Worth ISD, a behavior intervention and inclusionary teacher for elementary and secondary students, and a seventh grade writing teacher in Birdville ISD, where I was named the South Birdville Elementary Teacher of the Year in 2004. I am certified as a special education teacher k-12, English as a Second Language, and I have my Texas principal certification.

My other professional experience include working as a day treatment program manager for Woods Psychiatric Hospital, a recreation program manager at the Denton State School, a foster care coordinator for Child Protective Services, and an autism intake/grant manager for Denton County MHMR.

I earned a master of education administration degree from Dallas Baptist University in May, 2008 and earned a bachelor of psychology degree from Abilene Christian University in May, 1994.


It is my privilege to serve the students of Denton ISD in the great community of Denton, Texas.