Facility Naming Submission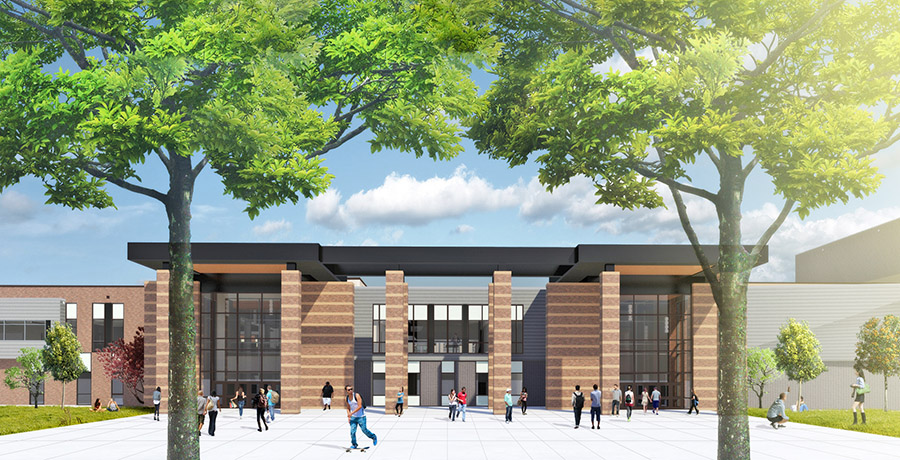 The proposed design for the main entrance of High School No. 4.
Den
ton ISD is currently accepting submissions for the naming of district facilities, including the district's upcoming schools, Elementary No. 23 and High School No. 4.
A district facility can include – but is not limited to –
a building, school, other structure, or part of a building or complex including the grounds, the library, the auditorium, or athletic fields. The district
facility can be new, existing or proposed.
In addition to High School No. 4 and Elementary No. 23, Denton ISD has multiple new facilities planned; Elementary No. 24, Middle School No. 8 and a ninth-grade addition to Guyer High School were all approved in the 2013 bond package.
All proposed names will be submitted to the superintendent, who will then
make a recommendation about the nominations submitted to the Board of Trustees.