What is Esports?
So glad you asked! Esports, also known as electronic sports, is a form of video game competition. Games can involve teams or individuals competing against each other in tournaments for scholarships, cash prizes, and bragging rights. From a casual hobby to an organized professional sport, today's professional gaming is now a billion-dollar industry, leading players to career opportunities as professional players or working in one of the many behind-the-scenes jobs. Esports can be seen on streaming platforms like Twitch and YouTube and is broadcast on major media networks like ESPN, TBS, Telemundo, and more. Esports is even being discussed as a potential Olympic event, with demonstration events planned for the 2024 Paris Olympics. The rocketing growth of the esports industry has led to many colleges creating scholarships for potential esports athletes and content creators. This excitement has now trickled down and high schools, middle schools and even some elementary schools are beginning to form their own esports programs!
Esports at Denton ISD
Esports has been available district-wide since the Fall of 2022. We believe esports should be inclusive and create a place for students to belong and feel connected to their campus and peers. Whether competing for scholarships and prizes or enjoying gaming with friends, Denton ISD wants everyone to feel they belong. If you are looking for more information about esports in DISD, please explore our site. We look forward to gaming with you!

Follow Denton ISD Esports:
Congratulations to the winners of the Fall Smash Bash Tournament! We're planning our next tournament, so stay tuned!
High School Winners: JRich (Gold), Andawesome (Silver), Kaink (Bronze)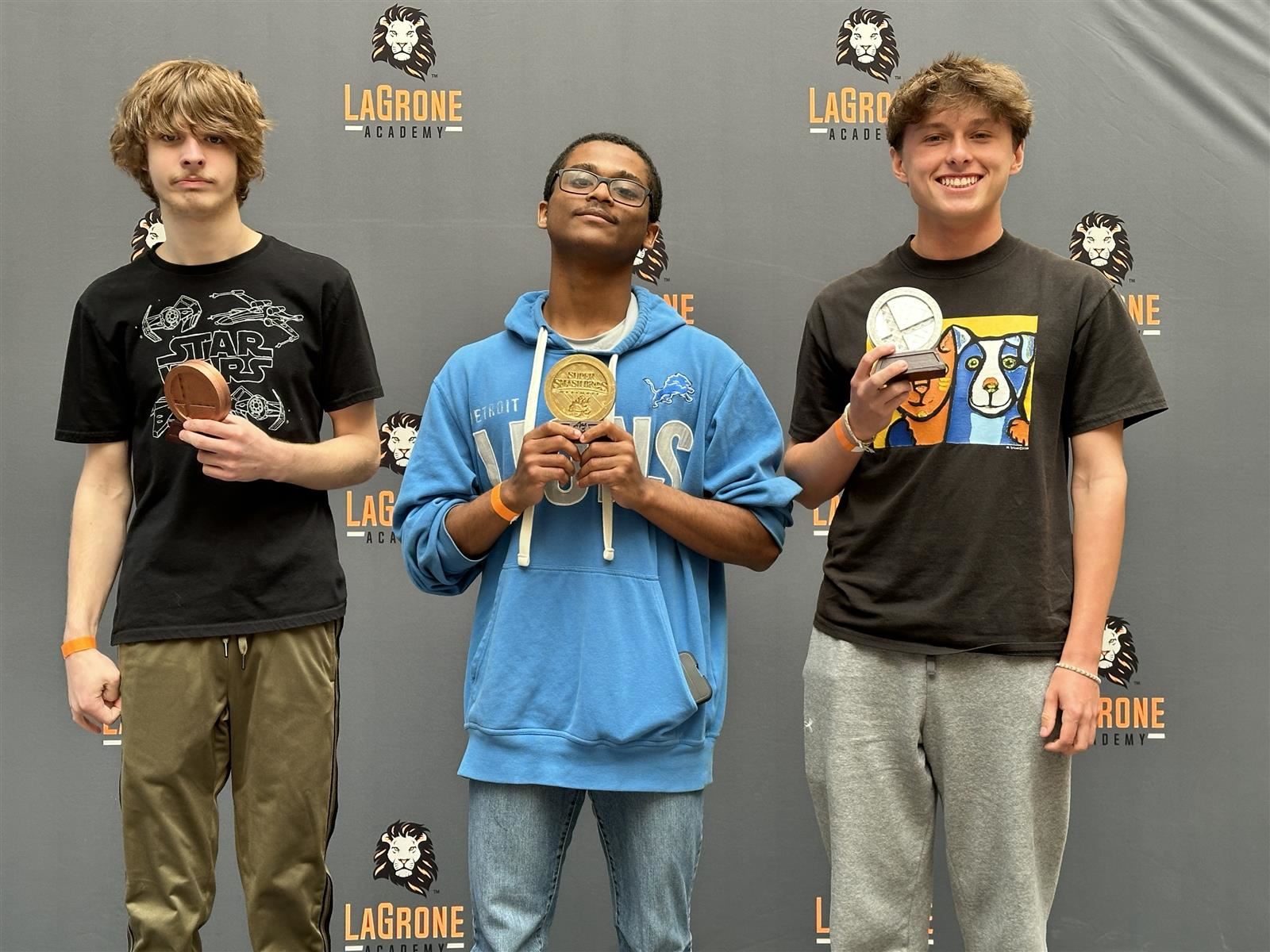 Middle School Winners: KingKai (Gold), ZillaKing (Silver), Magnet_Resolve (Bronze)