Early Childhood Intervention Transition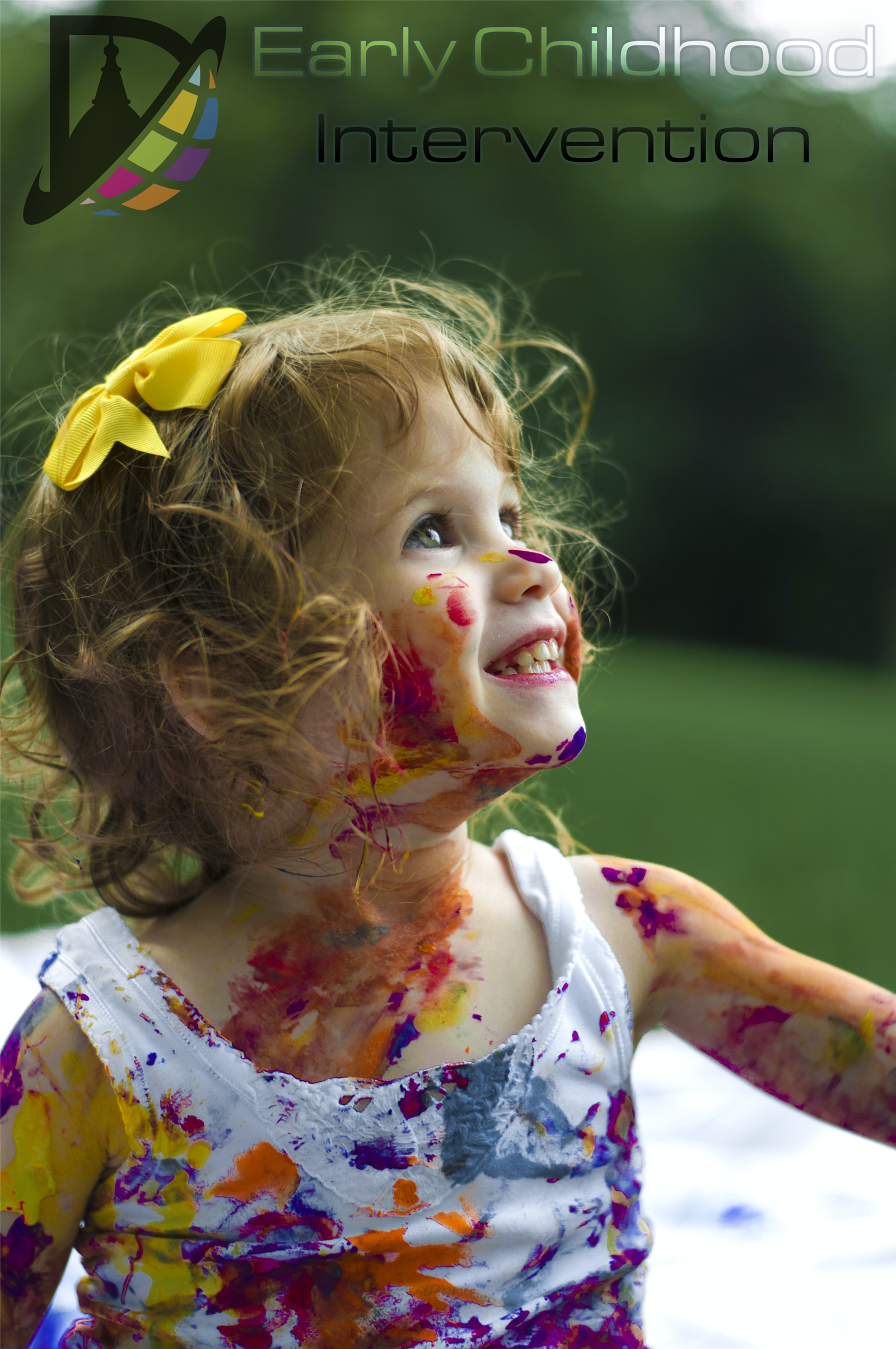 The purpose for the Early Childhood Intervention Transition (ECIt) process is for families of special needs children, birth to three years of age, to initiate the transfer of services with an outside agency to services provided within the public school district. Denton ISD offers a variety of services within early childhood programs that help families reach the goals that they envision for their children.

Three year olds experience a great deal of change as they go through the process of transitioning to the public school system. It is the mission of Denton ISD ECIt to assure that young children with developmental delays have the support and resources needed to reach their full potential. ECIt is building the foundation for success in education and in life within the world of children with special needs.
What to expect from the ECIt Process
After the referral paperwork is provided to Denton ISD from ECI, an evaluation team member contacts the parents to arrange an intake for completion of the district evaluation packet.

Parents sign permission to proceed with testing and the evaluation appointment is scheduled.

When the evaluation and assessment are complete, the team will schedule an Individual Education Plan Committee (IEPc) meeting.

The IEPc is a legal Meeting that ..

determines the category of disability
determines if there is an educational need for special education services
develops the Individual Education Plan (IEP) which defines services and placement

Required IEPc Members

parent(s)/legal guardian(s)
administrator
general education teacher
special education teacher
evaluation specialist
any other appropriate person(s)

Where and When
Children referred by ECI are usually evaluated at either Gonzalez School for Young Children or Windle School for Young Children. Most of the time, parents will be called for appointment to begin the assessment process approximately 8 weeks before the child's 3rd birthday. But, this may be different for your child depending on when the referral is received from ECI.

* ECI transitions will be complete by the child's 3rd birthday *

Parents may invite anyone to the IEPc meeting; however, only required IEPc members determine the services and placement of students.

Continuum of Services for Preschool
DISD offers eligible students a continuum of services in the Least Restrictive Environment (LRE). Placement is based on the individual needs as determined by the IEPc (of which, as mentioned above, parent(s)/guardian(s) are required members).

Services May Include:

speech services provided at the child's home campus
Prekindergarten with support services
blended Prekindergarten with Early Childhood Special Education (ECSE)
self-contained Preschool classroom
community based services

ECSE
Early Childhood Special Education refers to services the student receives by the school district rather than a specific place.

Who is eligible for ECSE
Children aged 3-5 become eligible for ECSE based on assessment qualifying the student as an individual with a disability in one of the following disability categories:

Autism
Deaf-Blindness
Emotional Disturbance
Intellectual Disability
Multiple Disabilities
Noncategorical Early Childhood
Orthopedic Impairment
Other Health Impairment
Specific Learning Disability
Speech or Language Disability
Traumatic Brain Injury
Visual Impairment

The specific services provided are determined by the IEPc based on the needs of your child.

Need to Know Terms
ECI: Early Childhood Intervention
ECDR: Early Childhood Developmental Review
FAPE: Free Appropriate Public Education
FERPA: Family Education Rights and Privacy Act
FIE: Full Individual Evaluation
IDEA: Individuals with Disabilities Education Act
IEP: Individual Education Program
LEA: Local Education Agency (Denton ISD)
LRE: Least Restrictive Environment
ECSE: Early Childhood Special Education

* The Denton Independent School District does not discriminate on the basis of race, color, national origin, sex, disability, or age in its program or activities *

For children ages 0-2, please contact Early Childhood Intervention of North Central Texas (817-446-8000).

For children aged 3 to 5 (who are not enrolled in Denton ISD) please visit Child Find for more information.

Each campus has a Special Education Supervisor who will assist parents and answer specific questions regarding student programs or concerns.
Links to additional outside resources