Director of Transportation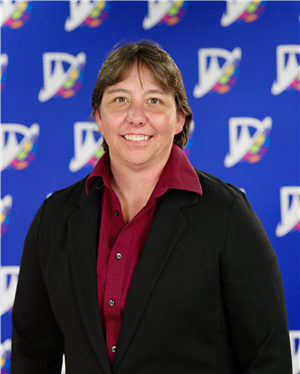 Phone: 940-369-0301
Email:
Degrees and Certifications:
Doctor of Philosophy
Dr.

Sheryl A. Alden

Dr. Sheryl Alden has been named Director of Transportation, replacing Jim Watson, who is retiring from the district at the end of the school year after more than 28 years in public education. Dr. Alden's promotion will take effect on July 1.

"To be selected to lead the transportation team as the director is both thrilling and exhilarating," said Dr. Alden. "During my 17 years with Denton ISD, I have seen the district grow from 21 schools to 41 schools and have had three children graduate from Ryan High School. It's a most difficult challenge to follow in the footsteps of such a well-thought leader as Jim Watson, but I am looking forward to continuing to support the parents, students, campuses, and community of Denton ISD in this new role."

Dr. Alden, assistant director of transportation, joined the district in 2004 after relocating to the area from New Mexico. While working to obtain her doctorate from Texas Woman's University, she quickly built a reputation for her efficiency and high expectations, ultimately being elevated to team leader in less than two years.

Dr. Alden trained new and inexperienced bus drivers in the district. In 2009, Dr. Alden became the district's student safety coordinator where she counseled bus drivers on issues such as student management.

In 2011, Dr. Alden was named assistant transportation director and her responsibilities include maintaining state transportation reports, all employee route assignments and reports. She regularly coaches drivers on performance and customer service.

"Dr. Alden is home-grown. She's been with the district for 17 years and during that time she's performed every role that there is to do in our transportation department," said Paul Andress, executive director of operations. "I am very happy for her and know that she will be successful in leading transportation and in replacing Jim as he heads to retirement. I look forward to watching Dr. Alden lead that group and move the department forward over the years to come."

Dr. Alden earned her bachelor's degree from New Mexico State University in 1999, her master's degree from Texas Woman's University in 2005, and her doctorate also from Texas Woman's University in 2011. Dr. Alden has three children who were raised in Denton ISD schools and she currently resides in the heart of Denton.
Assistant Director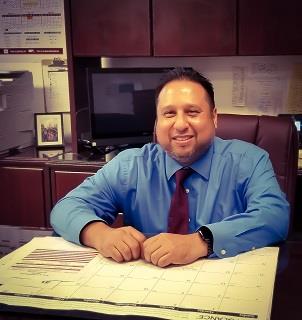 Phone:
Email:
Degrees and Certifications:
Bachelor
Mr.

Daniel Trevino

Mr. Trevino has experience as a teacher and coach in Donna ISD. He also worked as Special Needs Coordinator and Director of Transportation for Donna ISD. "Our priorities are the students and their success," Mr. Trevino said.